Data Breach Insurance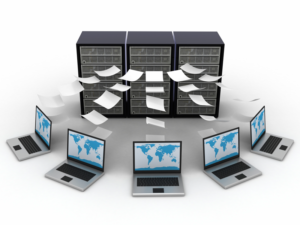 As a business owner, you must respect and protect the personally identifiable customer information you collect and store on your computers. This is a high value target for hackers and a company's online presence leaves them open to liability claims. Most business owners clearly understand this, unfortunately, few take the necessary measures to protect their company. When a data breach / cyber attack occurs, a rapid professional response is important to help restore the public's confidence. Data Breach Insurance is also known as Cyber Liability Insurance.
To reduce the risk of lawsuits and other penalties and losses, a Florida Business Data Breach Insurance / Cyber Liability policy from Click & Save can provide access to professionals who can assist you and your entire team comply with applicable Florida laws and regulations.
You should seriously consider Florida Business Data Breach Insurance coverage if your business:
has a network that employees save data on. Networks are necessary in todays business world, however if not properly protected, they can put the entire company at risk if a computer virus works its way in.
keeps customer/patient records in its database (medical histories, credit card, bank account information, social security numbers, etc.). This is a hacker's dream.
What does Florida Business Data Breach Insurance / Cyber Liability cover?
Help prepare and protect your company
Rapid Response after a breach occurs
Notification
Identity protection solutions
Public relations
Legal
Liability
and more depending on the policy that best fits your unique business.