Florida Personal Property Insurance Quotes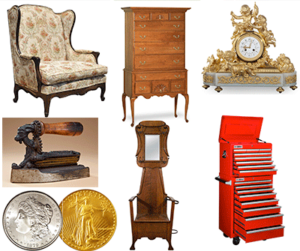 Obtaining Florida Personal Property Insurance Quotes Online is easy with Click & Save Insurance. Find the most affordable Florida Personal Property Insurance available based on your personal needs. Our team of insurance professionals are here to assist you.  Call us today at 1-813-643-7770 for all of your Florida Insurance Services, or click here.
What does Florida Personal Property Insurance cover?

Personal Property is the contents of your home and other personal belongings owned by you and your family members living with you. Your Personal Property is valuable and in many cases, priceless.
Protect your valuable personal assets with a Florida Personal Property Insurance policy. Personal Property insurance can help protect your personal belongings, as well as those of your entire family. The specific details of your coverage will depend on which Florida policy you choose.
Personal Items that can be covered:
Furniture
Appliances
Clothing
Dishes
Jewelry
and much more…
How can I save money on my Florida Personal Property insurance?
Some policies provide discounts for the following:
Smoke alarms & fire extinguishers
Home security systems
Multi-policy discount (Combine personal property, home, auto, flood, motorcycle, RV, boat, etc.)
How can a Click & Save Homeowners Insurance Agent help me?
Our friendly and knowledgable agents can:
Explain the various Florida Personal Property Insurance policies and options.
Give valuable information about the Florida Personal Property Insurance claims process.
Explain what your Florida Personal Property Insurance coverage protects.
Provide you with very important information on home safety.
What is not included in a basic Personal Property policy?
If you own a unique item of specific high value, you can add an endorsement, called Scheduled Personal Property (SPP). An SPP acts as a mini-insurance policy on the specific item. You could also add Extended Coverage, which increases protection on jewelry, watches and furs (up to an aggregate limit for all of the items together). Both provide all-risks coverage with a few exclusions.
Typical personal property covered under a SPP or Extended Coverage include jewelry, cameras, coin and stamp collections, fine arts, furs, golfing equipment, guns, musical instruments, outboard motor boats, and silverware.
Check with Click and Save Insurance first!