Florida Business Property Insurance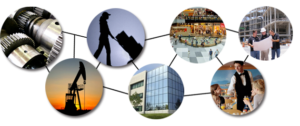 Obtaining Florida Business Property Insurance Quotes Online is easy with Click & Save Insurance. Find the most affordable Florida Business Property Insurance available based on your unique business needs. Our team of business insurance professionals are here to assist you.  Call us today at 1-813-643-7770 for all of your Florida Business Insurance needs, or click here.
Whether you have been in business for decades or you just opened your doors, there are insurance coverages that you should explore and consider as your business grows.  While not all of the many business insurance policies are required, you should be aware of them and understand when they are right for your business and how they can best protect you.
What is Business Property Insurance?
Florida Business Property Insurance covers your buildings, equipment, computers, and other valuable assets. Coverages include:
Business Building Coverage: When your business includes a store, office, factory, and/or other real estate, you need Business Property Insurance.  If a flood, fire or other disaster renders your business unsafe for you, your customers and your employees, Business Property Insurance will make sure your damaged building is repaired or rebuilt quickly so you avoid losing income and save both the equity and the company's future.
Business Personal Property Coverage: The loss of any property or product you own or create for sale will have an impact on your bottom line and ultimate success of your business. When an unforeseen event damages your business personal property, Florida Business Property Insurance can assist in replacing computers, inventory, equipment, tools and much more.
Business Income Coverage: Also known as Business Interruption Insurance, provides income coverage to keep you in business until your goods and services are being produced again. This insurance covers lost business income while the real estate is rebuilt and its personal property is being replaced. It also covers the operating and payroll expenses to keep your business afloat after a loss. Ask about Extended Business Income Coverage, for extreme cases.
Do I need Business Interruption Insurance?
Do I need General Liability Insurance?
Do I need Commercial Auto Insurance?
Do I need a Business Owner's Policy?
Do I need Worker's Compensation Insurance?
Do I need Director & Officer Insurance?
Do I need Professional Liability Insurance?
Do I need Data Breach Insurance?
Ensure that your personal and business assets are protected from unforeseen events while operating your business. Let Click & Save do all the homework for you.  We will find policies that provide the best and most affordable business insurance options in Florida for your unique business needs.