General Liability Insurance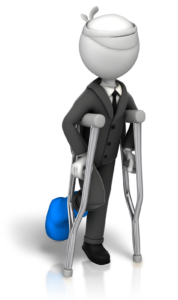 What is Business General Liability Insurance?
Florida Business General Liability Insurance has several names. It is sometimes referred to as General Liability or GL, as well as Business Liability Insurance or Commercial General Liability or CGL. Florida General Liability Insurance coverage usually includes:
Property Damage or Bodily Injury: This covers you or an employee if you injure a third-party or damage some else's property. This could include damage or injury at a physical location you rent or own for your business.
Medical Payments: CGL covers medical payments resulting from bodily injury your company may be held legally responsible for as a result of a claim.
Legal Expenses: Legal representation to defend you and your business regardless of fault.
Personal & Advertising Injury: If you or company has been sued for libel or slander, this could help cover your expenses.