Workers Compensation Insurance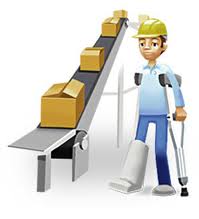 Flexible Pay-As-You-Go Workers' Compensation Insurance
Backed by our network of Nationwide Underwriters, our Affordable Workers Compensation packages ensure the best coverage at the most affordable rates available in your state. Our policies are custom tailored to your unique business needs. We also offer pay- as- you-go options and nationwide dedicated support.
Nationwide & Multi-State Coverage Available
Workers Comp
Employers in USA with one or more employees are required to maintain workers compensation insurance unless the employer has been approved as a "self insurer". We specialize in helping businesses find affordable workers compensation insurance.
Protect Yourself & Business
Protect yourself and your Florida small business with our Business Owner's Policy (BOP) with General Liability Insurance, Workers' Compensation Insurance, and Commercial Vehicle Insurance. Combining policies helps reduce the hassle of multiple companies, while reducing costs.